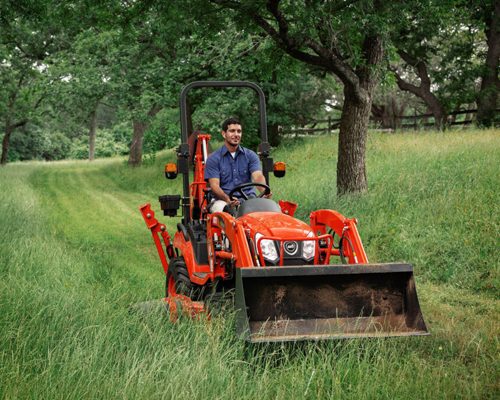 The Kioti CS series is the smallest compact tractor in the range used for mowing, front loader work and other common activities around the farm, grounds or garden. At only 21 – 25 hp!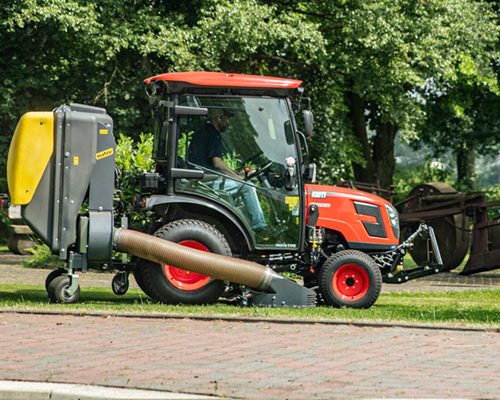 The Kioti CX series is small and flexible tractor to easily manoeuvre around, large enough to help you out with the heavier work. Simple to operate, have compact dimensions and low weight.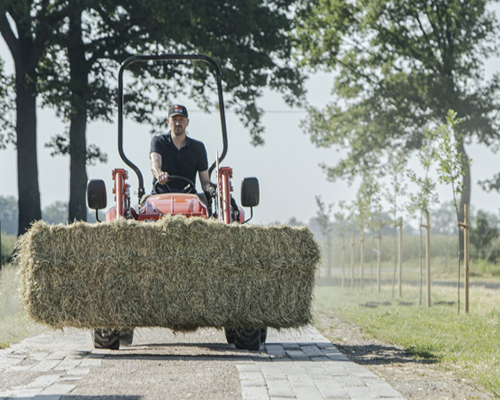 The Kioti CK series is a compact tractor with a high specification and models ranging in power from 25 – 50 hp. These compact tractors are versatile, powerful and economical.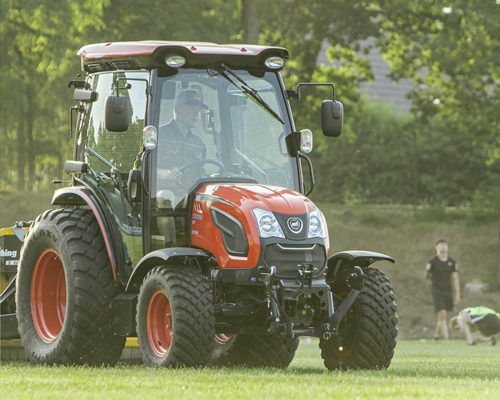 The Kioti DK compact tractor has a high ground clearance to stop damage to crops or grass. Comfortable with an ergonomic panoramic cab, suspended seats, air con, heater and powerful 4-cylinder diesel engine.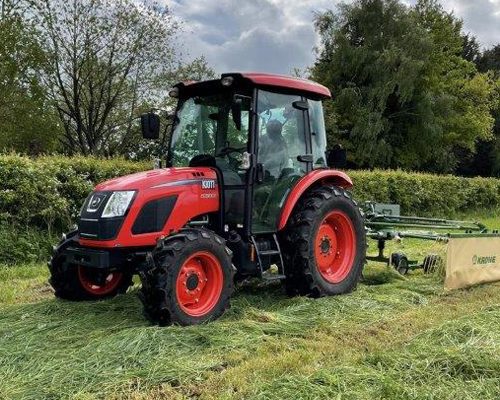 With a deluxe air-conditioned cabin and the large lift capacity from the rear 3 point linkage, the Kioti RX series tractors (73 hp) really are in a class of their own. The operator has maximum comfort and a remarkable amount of visibility.
If you're looking for a very powerful tractor, the Kioti HX series is the right choice for you. At 103 – 125 hp they are tough, reliable and very manoeuvrable. And widely applicable, thanks to its large lifting capacity.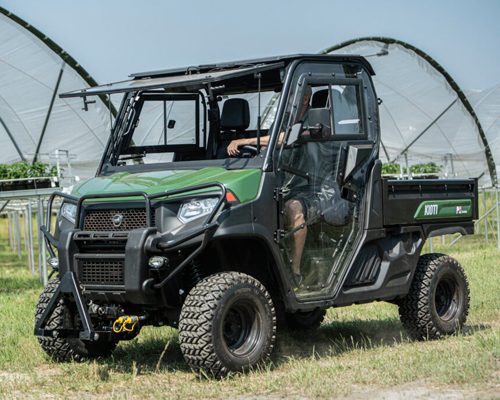 The Kioti K9 UTV (Utility Task Vehicle or all-terrain vehicle): tough, reliable and very comfortable! It doesn't matter what ground terrains you drive on, a UTV will take you where you need to go.